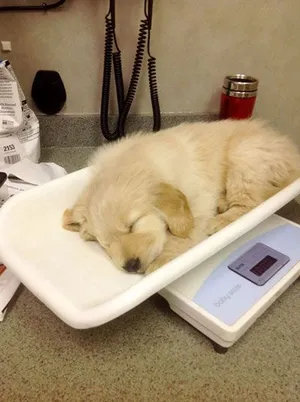 Payment is expected when services are rendered.
In order to focus on our patients' needs, customer service, and minimizing costs, we do NOT bill or offer payment plans.
We accept debit cards, credit cards (Visa, Mastercard, Discover), checks, and cash.
CareCredit offers veterinary financing plans for unexpected pet illness and expenses. You can apply at our hospital online for immediate approval, or apply yourself online at: www.CareCredit.com.
Fees
We believe in high-quality veterinary medicine and offering the best care available. The extent of care given to any pet is determined ultimately by its owner. We can only make clients aware of products and services available to them, guiding them in choices regarding the most important health options for their pet. We strive for the best possible care for each and every pet to the extent that the owners can afford.
We charge fees based on covering our expenses, which include: salaries for assistants and technicians, costly equipment such as digital X-ray machines and anesthesia monitoring equipment, maintaining a clean and up-to-date facility, and, of course, the expense of years of higher education and on-going professional training for our veterinarians.
We will try to provide general estimates if you call with a specific procedure in mind. Remember that conditions may change with your pet, and a different diagnosis may mean a whole new set of estimates for diagnostics or procedures.
Insurance For Your Pets


Carrboro Plaza Veterinary Clinic highly recommends pet insurance for your pets.
To learn more, please visit our Pet Health Insurance Resources or the following pet insurance websites: